It's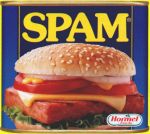 Friday!
You'll never believe what my friend Cosmo Belknap sent me today: The Dreaded Ho Test! Ugh.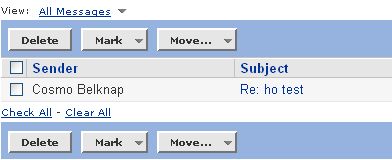 Why does Cosmo think I need a ho test? Is he hinting at something, or is he just sending it along to be friendly, so I can make sure I haven't accidentally become a ho? Either way, it makes me nervous.
I'm pretty sure I'm not a ho. I mean, I can't think of anything I've done that would classify me as such. I've never cheated on Jeff, and my "romantic encounters" are still in the single digits. So… I think I'm in the clear, right?? Or did I do something I forgot about that someone has on camera somewhere? Am I unknowingly on a Girls Gone Wild video that I was so drunk I forgot about? I really don't think so, but one never knows.
Cosmo, if you're reading this, what are you trying to say?
I'll take the test, but I'm going to Hawaii on Sunday to ho it up with Jeff and attend Rachel & the Danimal's wedding, so I'm waiting until I get back. If I'm a ho, I don't want to know until after my vacation.
Happy Friday, y'all!