We interrupt our regularly scheduled programming to bring you a special report: Dan Hagen, a.k.a. the Danimal, a.k.a. the husband of Rachel Hagen, is completely insane. First, look at the lovely picture of him and his groomsmen with the rest of the wedding party. Aw.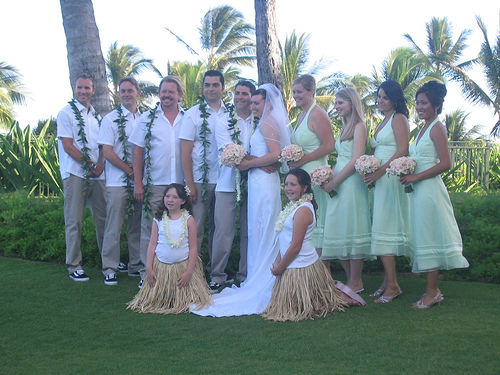 Now click on the thumbnail to get a closer look.

You'll be glad you did when you scroll down and see….. The bobblehead dolls of Dan and his groomsmen! Ahahahahaha!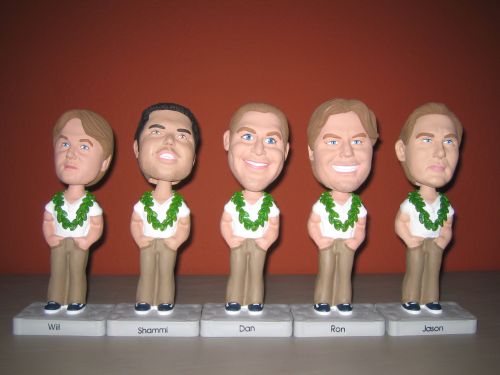 Then, believe it or not, it gets better! If you dare, click on the link to view the bobblehead groomsmen dancing to none other than… Snakes on a Plane, of course!
View here: Bobblehead Snakes on a Plane Boogie
I'd like to point out that Dan's bobblehad is a remarkable likeness. Here's Dan on the left: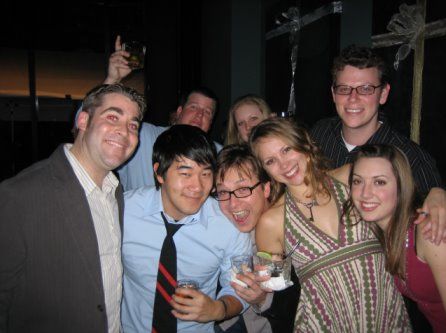 See?!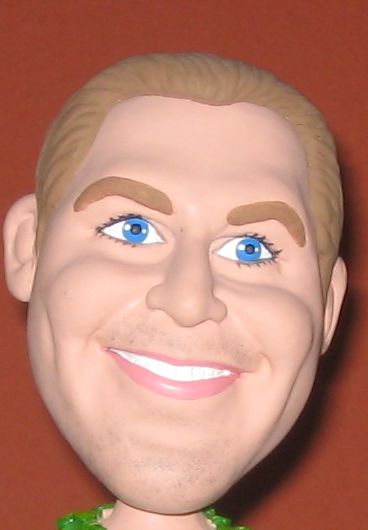 Amazing!