It's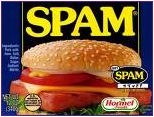 Friday!
I just want us all to start the weekend by looking at this: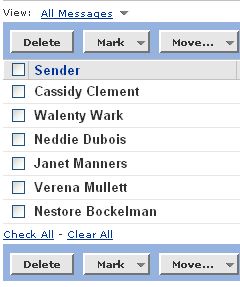 And asking ourselves, What if these were our real friends' names??? Life would be such a funnier place. Like what if I was having a party, and these are all the people I invited? This was my guest list? You'd be like, "Who are you inviting to your party?" And I'd go, "Oh, Cassidy, Walenty, Neddie, Janet, Verena, Nestore, and you." OH, man.
OR what if this were the guest list for a wedding? I'd be like, "OK, for the seating chart, I think Walenty Wark and Nestore Bockleman should be at separate tables. They've both dated Cassidy Clement — but then again, who hasn't hooked up with that floozy? And Ugh, I can't believe Janet Manners hasn't R.S.V.P.d yet. SO rude!
OR, What if these were our high school teachers? We'd be all, "OMG, Mr. Wark gave us soooooooo much homework tonight!"
"What! That's nothing. You should see the project Mrs. Mullett assigned."
"UGH, Stop whining, you guys. You guys've got it good. Ms. Manners gave us like the longest report ever, and you don't even WANT to know about the pop quiz Mr. Bockleman gave today."
Happy Friday, y'all! Oh, if you see Neddie tonight, tell him I'll give him a call about lunch tomorrow.