In this blentry, I asked for requests and dedications, and Joanna wrote:
"I would like to dedicate a picture of two blond little girls in matching watermelon dresses to Childhood. Childhood, you've given me so many special memories. I will never forget the good times we had. Thank you for making me into the person I am today. Stay playful, stay innocent. Much Love, joanna :)"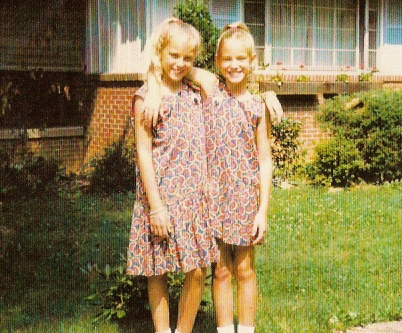 I'd like to add my own dedication: To long friendships that change with the seasons of our lives, but remain fresh, strong, and true forever.
:)